The NET Bible, Full Notes Edition
With the largest set of translators' notes ever created for a Bible, the NET Full-notes Edition offers complete transparency to every major translation decision.
NET Full Notes Edition Features
The newest complete English translation based on the most up-to-date manuscript discoveries and scholarship
A translation that explains itself—over 60,000 translators' notes offer unprecedented transparency
Full-color maps
Durable Smyth-sewn binding lays flat in your hand or on your desk
Chuck Swindoll
"There are many wonderful things I could say about the NET Bible, but the most important is this: the NET Bible is a Bible you can trust. The translation is clear, accurate, and powerful. And the notes, those wonderful notes! They bring to the layman scholarly insights and discussions that have up till now been accessible only to those trained in the biblical languages. If you are serious about studying Scripture, get a copy of the NET Bible."
Chuck Swindoll
Chancellor, Dallas Theological Seminary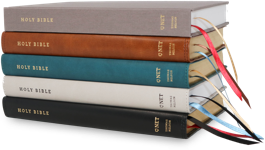 NET Thinline Bible & Thinline Large Print Bible
Easy to carry and thin enough to tuck into a backpack, briefcase, or purse. Thinline is also available in large print.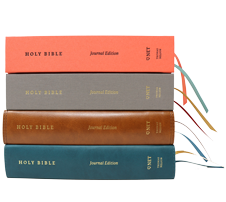 Extra-wide margins and thick paper perfect for journaling your reactions and insights, writing your prayers, listing your questions, and more.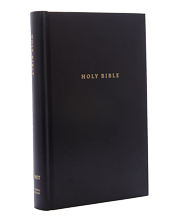 Durable cover designed for years of use with abbreviated translators' notes.